Battlefield 2042 is the 12th edition in the now synonymous Battlefield franchise. The last two entries in the series focused on World War 1 and 2 respectively, but now players are flung into the near future. Arguably this is Battlefields most anticipated release yet, as hardcore fans were craving a return to a modern-day setting.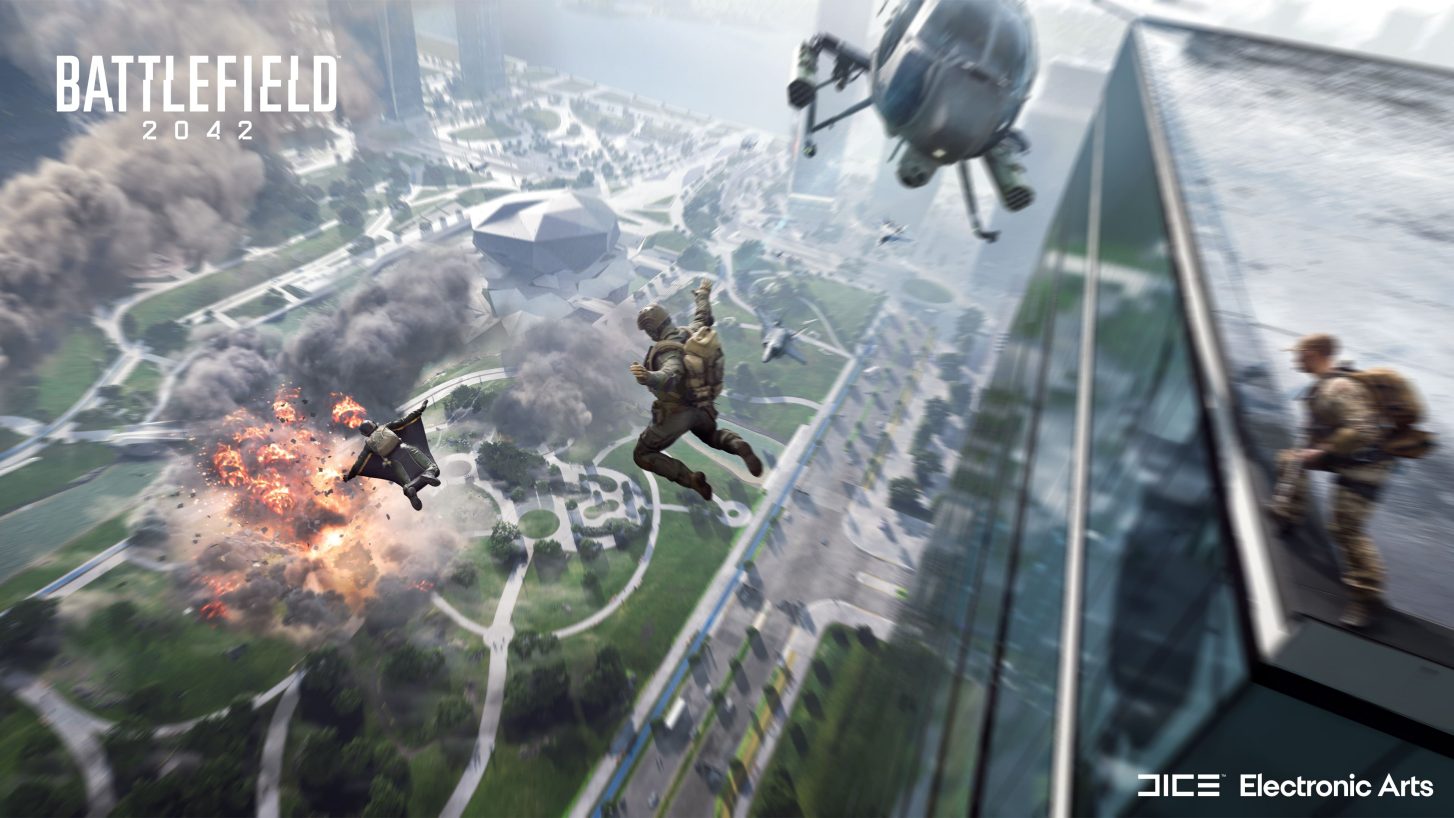 This year, multiplayer is the only gameplay option. However despite the lack of single player, EA (Electronic Arts) has stated there will be a developing storyline as the game evolves through its lifecycle. All out war is still the main focus and now teams have a cap of 128 players per side. Consequently the maps will be the biggest ever, but will continue the tradition of hyper realism and almost Hollywood-esque landscapes. The maps in Battlefield 2042 can alter at any moment, even tornadoes can interrupt your warpath, giving the player chaotic environments to navigate. The sound of these environments are presented best on the JBL QuantumONE, truly delivering a 360 user experience. There's no doubt that the 'JBL QuantumSPHERE360™' spatial surround sound and 'Active Noise Cancelling', will leave you engrossed in Battlefield's cinematic masterpiece for hours.
Battlefield is well known for its unique gameplay and teamwork has always held pivotal importance. Due to the size of Battlefields maps, communication can be the difference between a win and a loss. Not wearing a headset in Battlefield 2042 is ill advised. Therefore the JBL QuantumONE's 'detachable' mic, and JBL's 'flip-up boom mic', on the alternative JBL Quantum models, will ensure more victories than losses. Part of Battlefield 2042's brilliance is offering different types of warfare, despite the enormity of the maps. Players may play as a sniper one minute but a boots on the ground assault rifleman the next. When you're in those difficult situations, any and every sound is critical. The 'JBL QuantumENGINE', through its precise audio positioning and 'JBL QuantumSURROUND' enables you to be one step ahead of your enemy at all times, even giving you their specific location before they've had a chance to attack.