We are
JBL

We've been powering the world's top musicians, elite athletes and venues for more than seven decades. With JBL you can feel the music.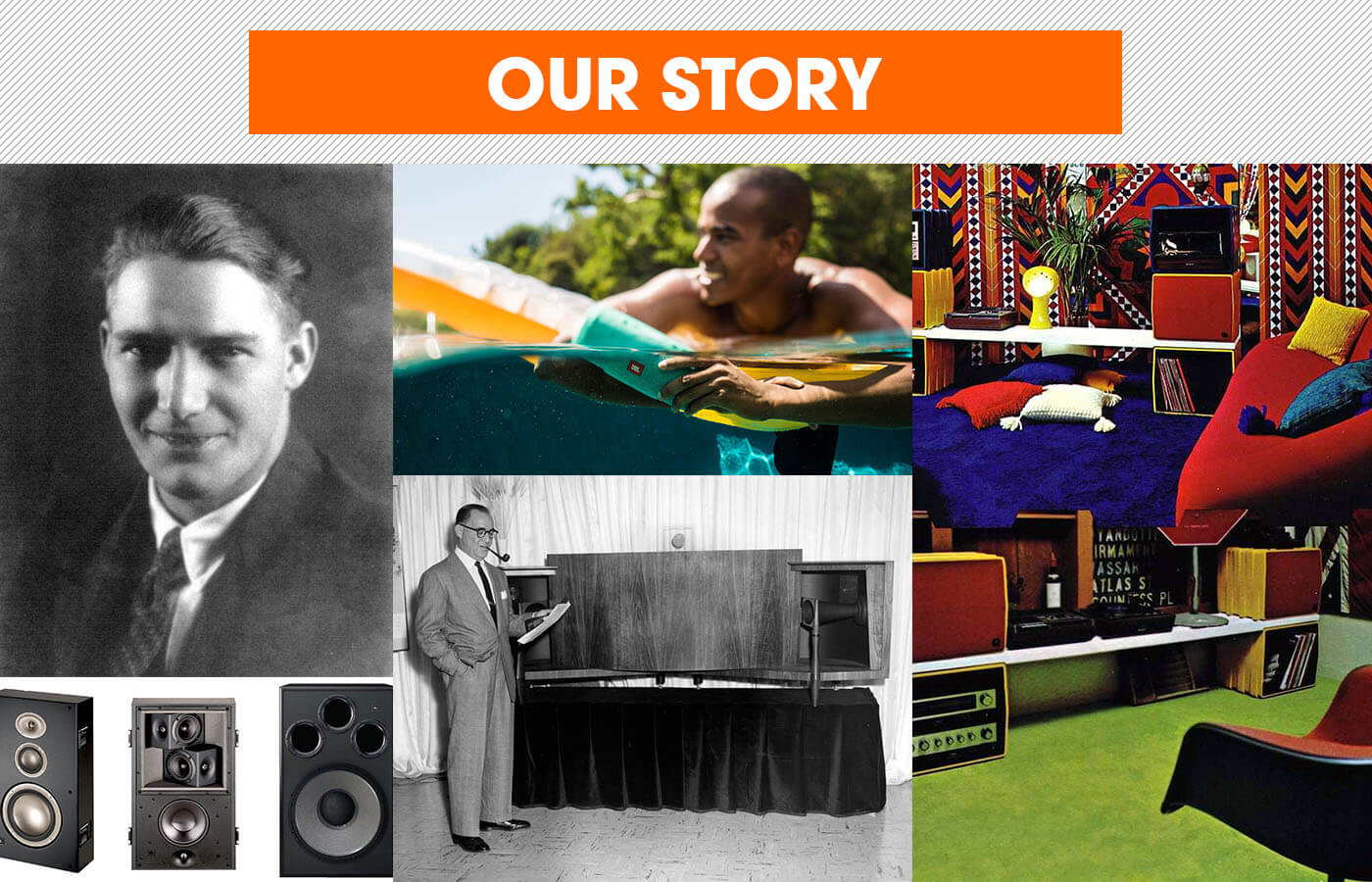 The Golden Age of Cinema

JBL founder James B. Lansing got his start innovating sound technology at movie theatres. It was the early 1900s; an era when more than half of Americans went to the movies each week. Cinema was a key way people consumed music. It's fitting, then, that JBL continues to power many of the world's cinemas today.

The Sound of Cinema at Home

JBL led the way, as the sound of the cinema was introduced into homes. By the 1950s, we'd created iconic speakers, like the Hartsfield and the Paragon, cementing our place as leaders in high-fidelity sound.

JBL Takes the Stage

The 1960s saw the start of rock music festivals – and we were there. At Woodstock in 1969, our sound equipment powered the festival. In the 1970s, our renowned 4310 Studio Monitor was created, then adapted for our customers at home as the Century L100.

Rise of the Home Theatre

In the 1980s and '90s, there was an explosion in home theatre audio systems. The prospect of cinema quality sound at home was becoming a reality. Our products like the L212, the Everest, and JBL Synthesis were at the cutting-edge.

Sound that Moves with You

Since the 2000s, there's been massive changes in the way we consume music. The Sony Walkman and iPod popularised portable music, but JBL took it further. We create headphones and portable speakers that move with you. They'll survive your sweat session. Your pool party. Even snow and ice. And we're the go-to choice for music pros, including performers, sound engineers and producers.