Dare to Listen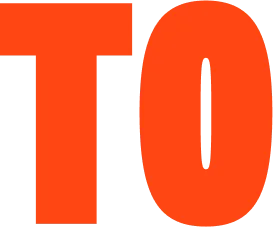 JBL has always believed that sound should be an open stage. A place of free expression where voices are heard. Without restrictions. Without limitations. That's why we surface and celebrate the unfiltered self-expression of courageous artists, creators, and performers. JBL is here to help you express your true self, so you can experience the joy and excitement of being you.
OUR STORY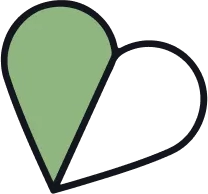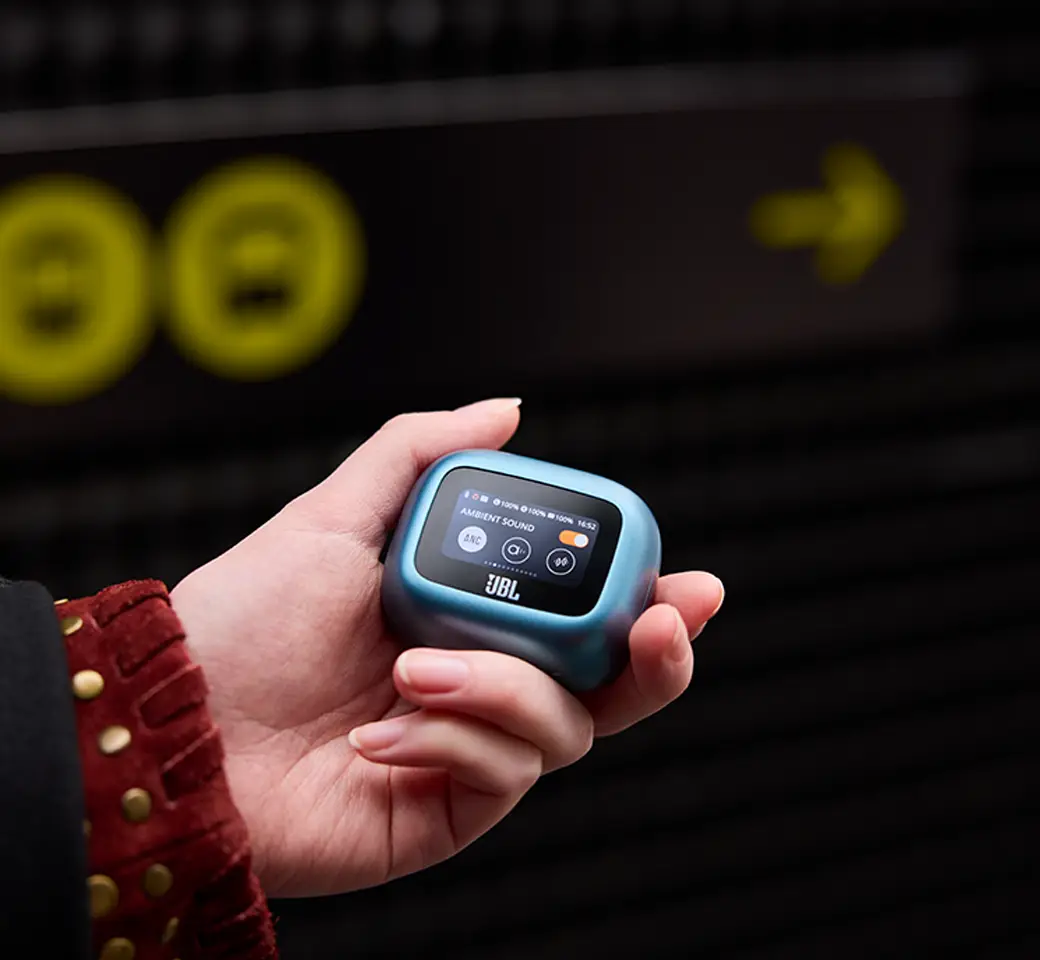 It's discovering that track you'll soon be playing on repeat.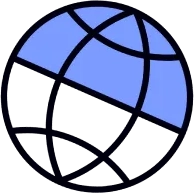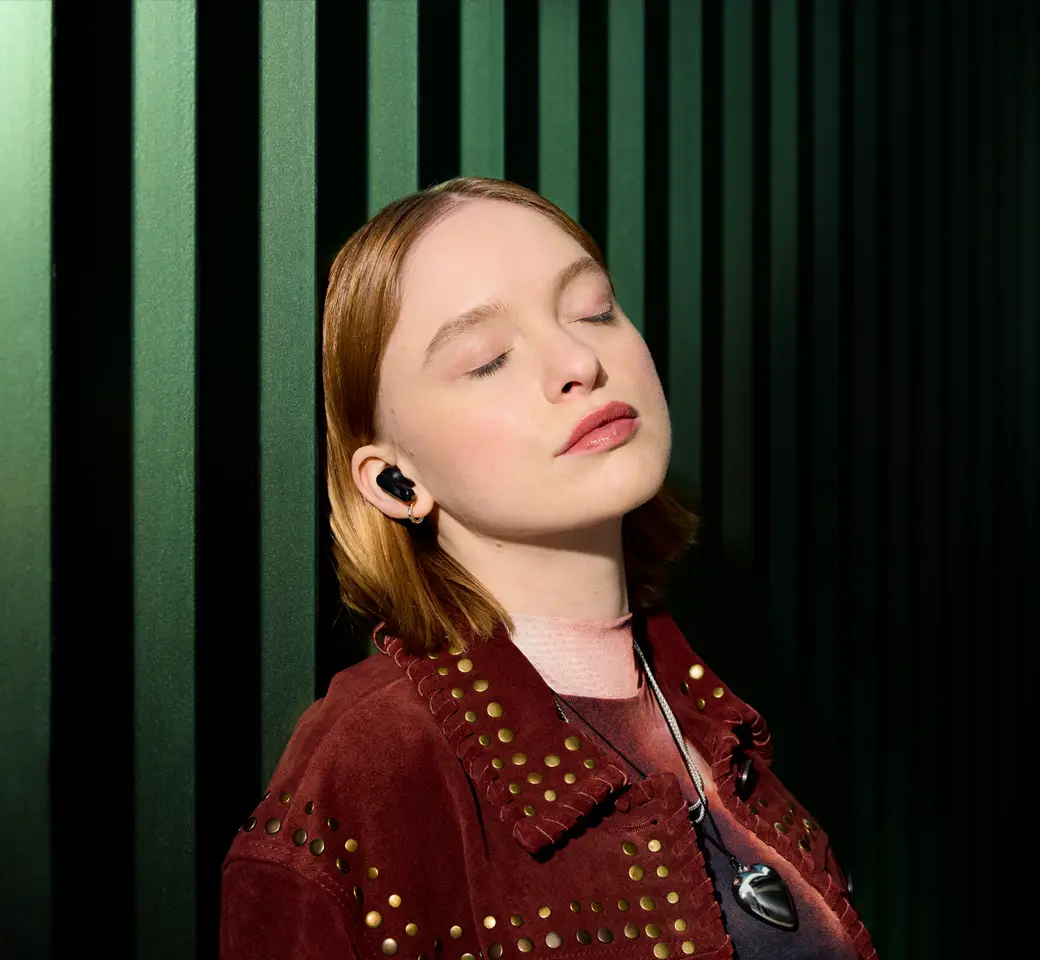 The moment the lights go low, everyone closes their eyes and starts singing along with the band.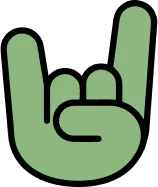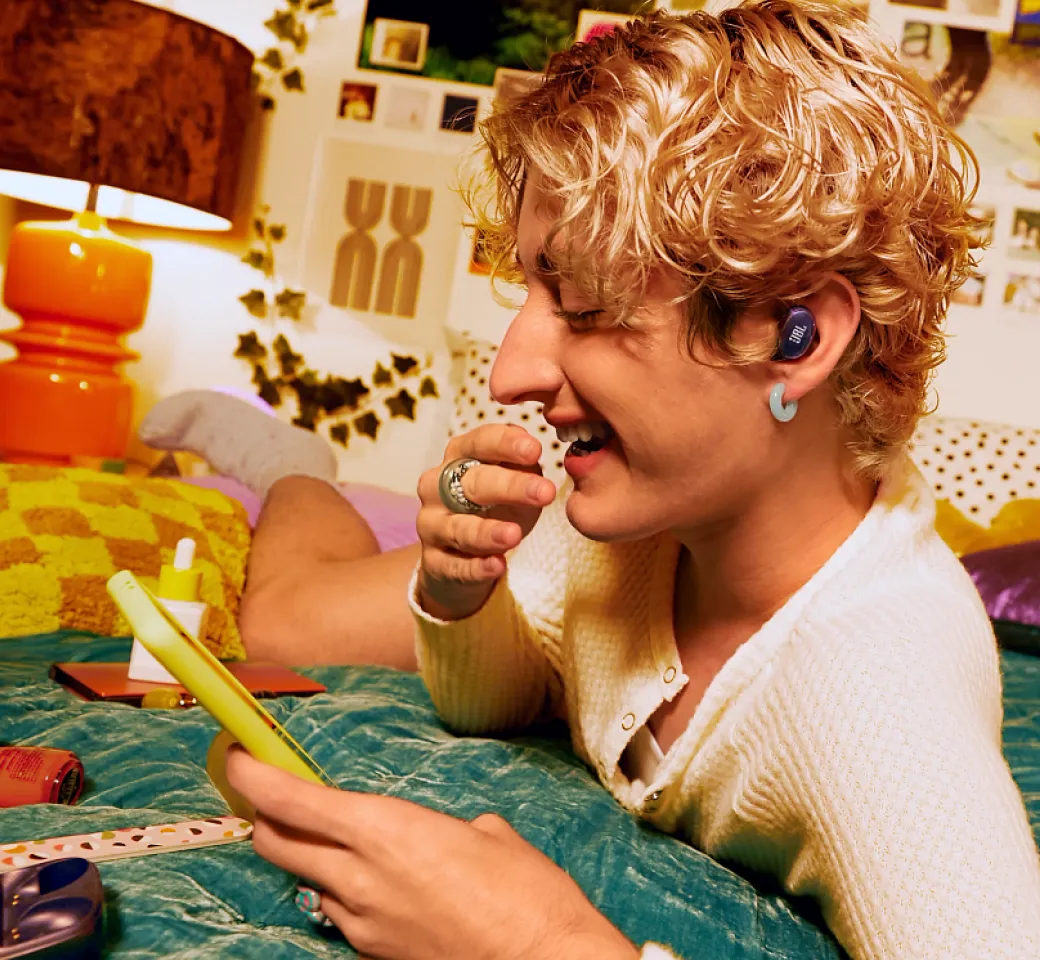 Curling up and pressing play on your favorite thought-provoking podcast.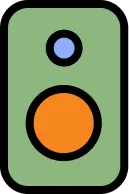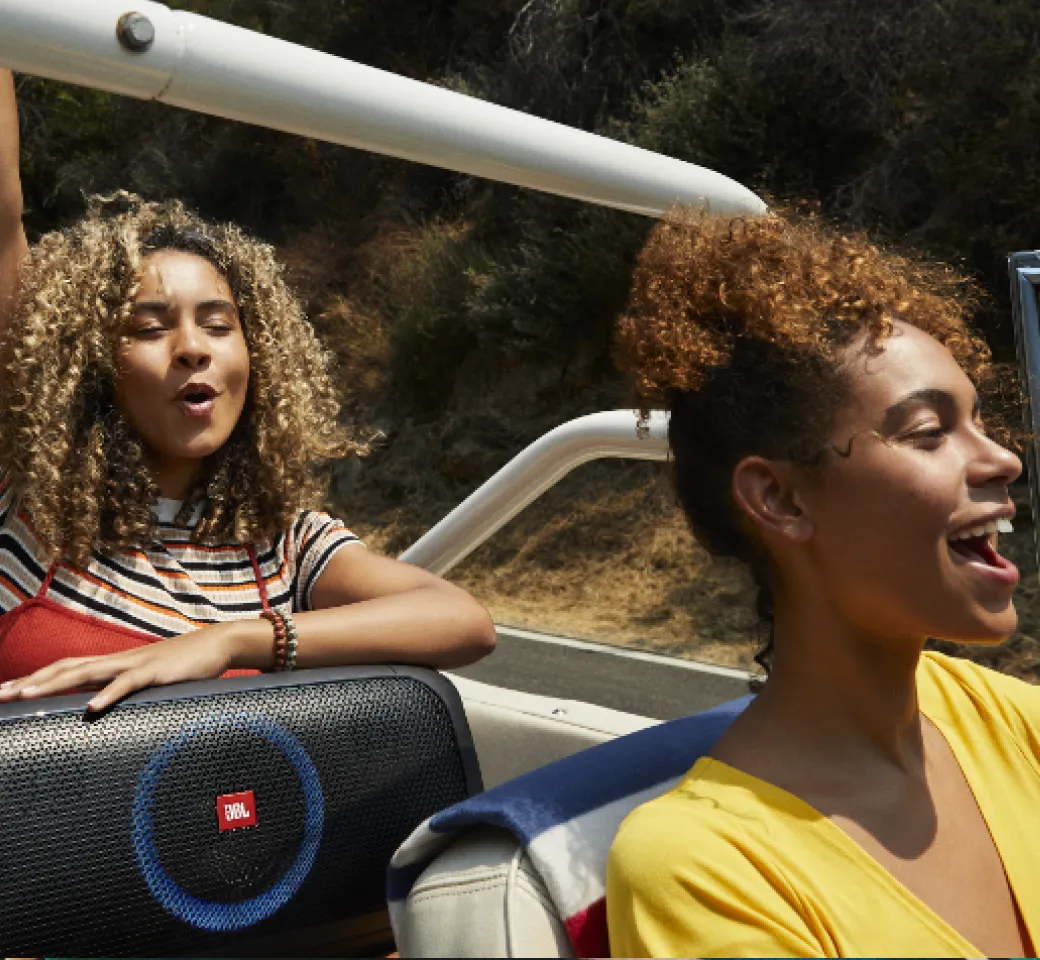 Or sharing your latest playlist while road-tripping with friends.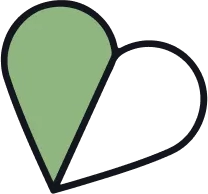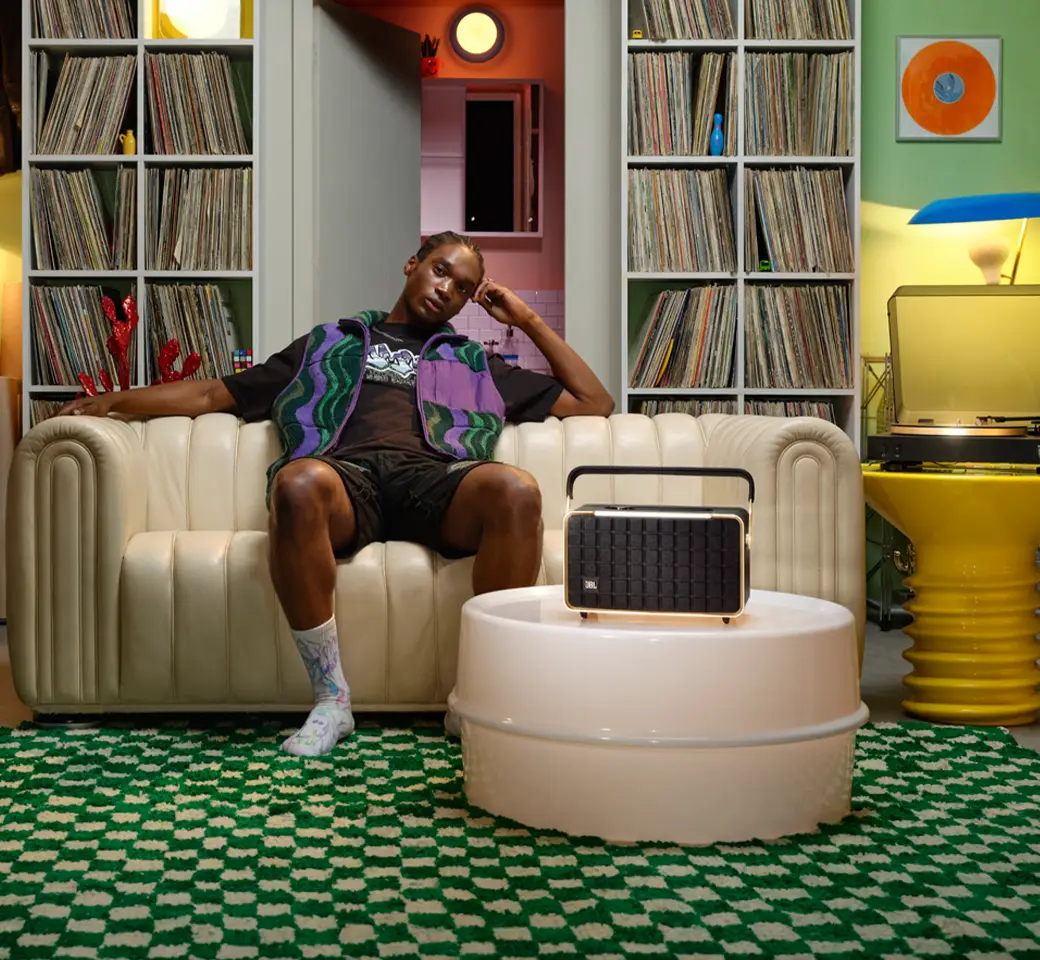 For over 75 years, JBL has amplified voices and helped fill the world with true, unfiltered sound.
75 Years of JBL Sound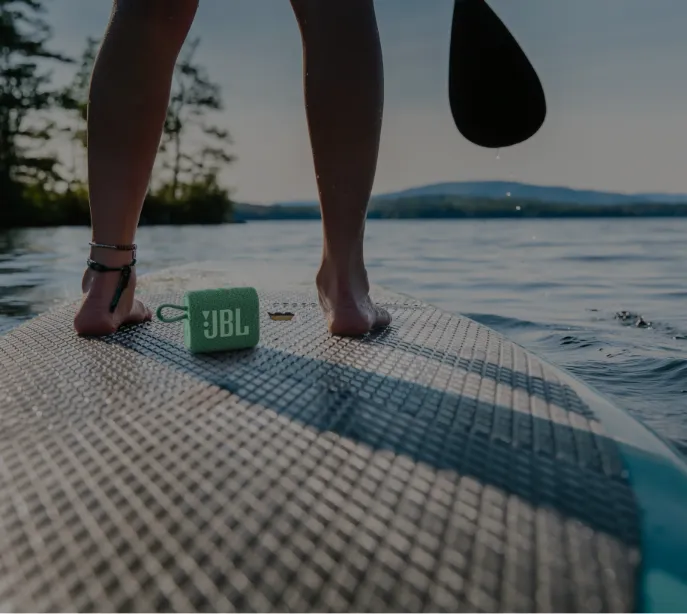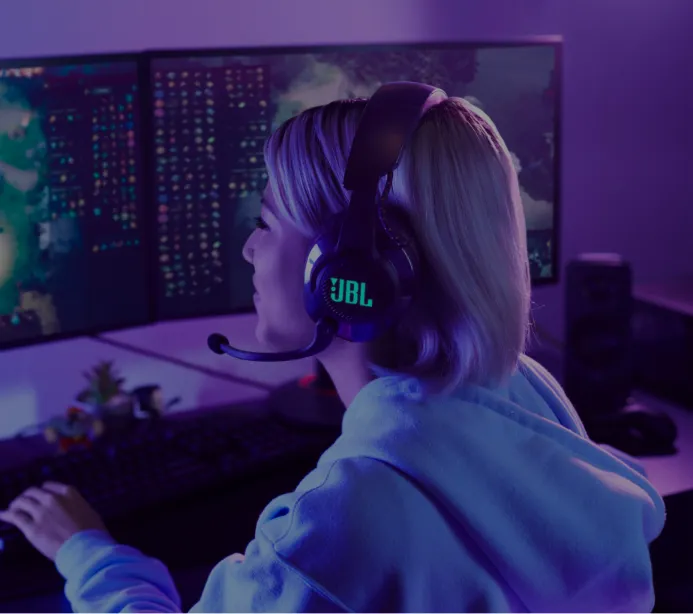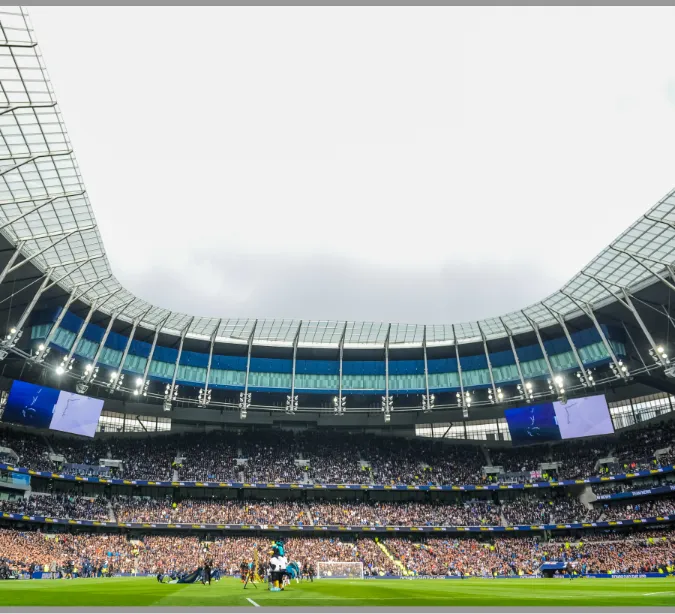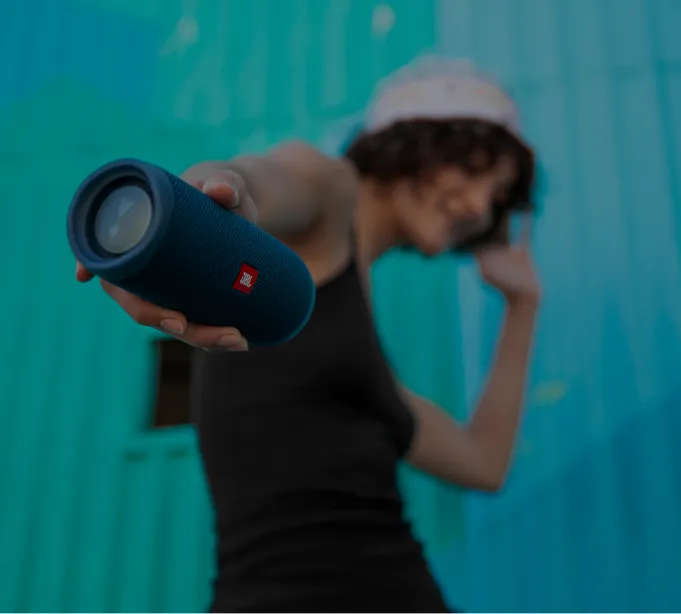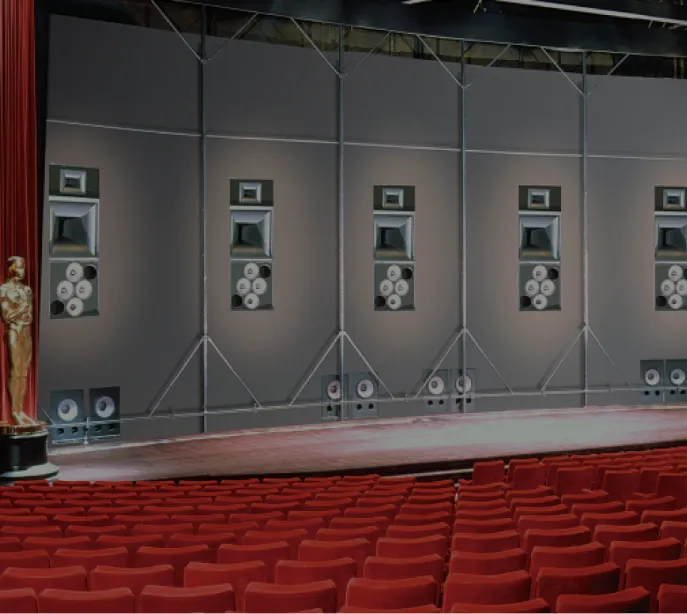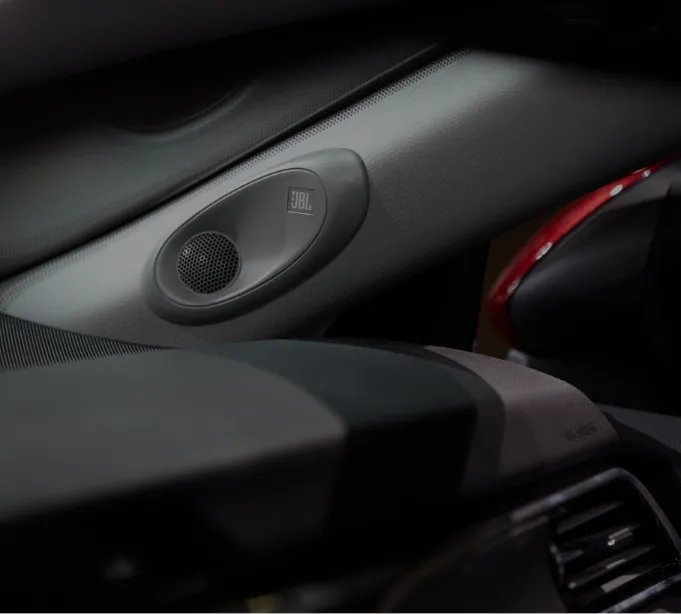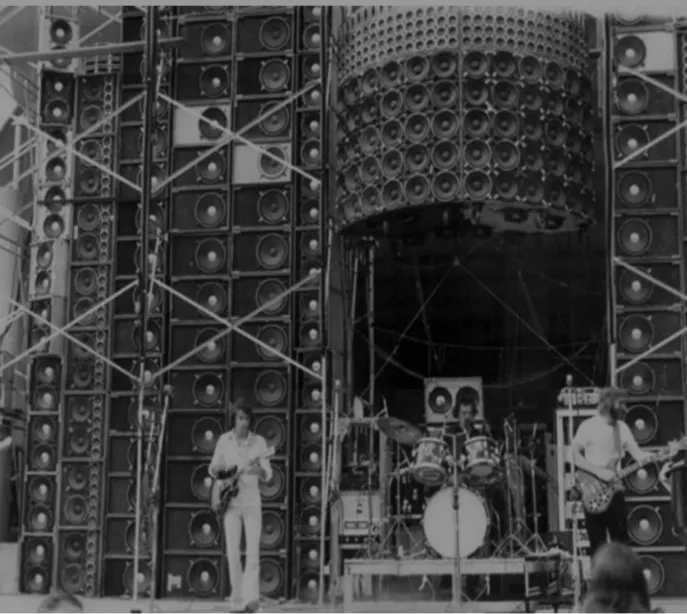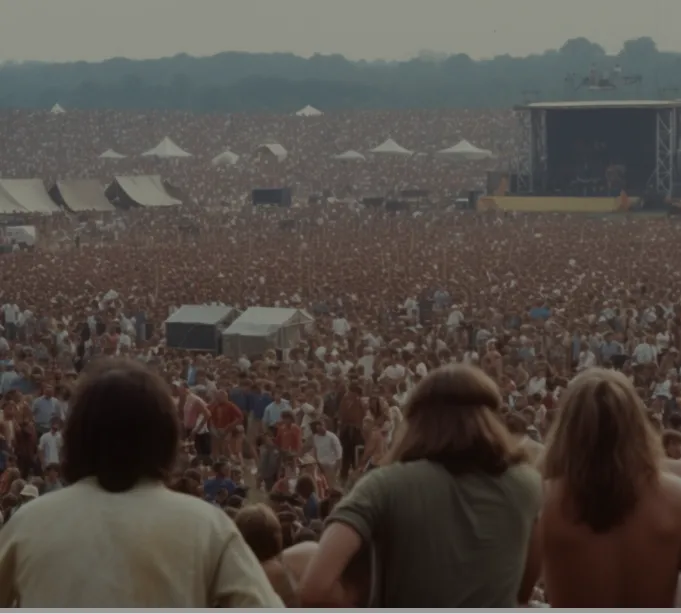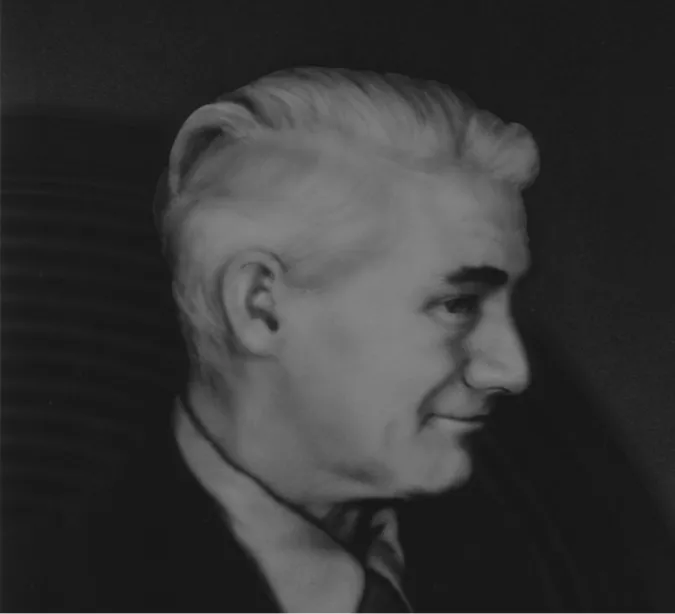 2022
In Tune with the Environment
Introducing the JBL Clip 4 and Go 3 in an eco-friendly material made from 90% post-consumer recycled plastic. It's part of our ongoing plan to redesign our products and packaging as we move toward becoming carbon neutral.
2020
Get in the Game with JBL Quantum
What happens when 70+ years of audio expertise meets gaming? Hyper-accurate, immersive sound that puts you in the center of the action. And it's not enough to just change gaming technology.

To make the playing field more inclusive, JBL partners up with 1,000 Dreams Fund and provides grants to young women in gaming, jump-starting their careers.
2019
True Sound for True Fans
Sound as vibrant and live as the action on the pitch—that's what JBL brings to the brand-new Tottenham Hotspur football stadium, and pro venues around the globe.
2012
Wireless Everywhere Sound
JBL drops its very first wireless Bluetooth speaker, the JBL Flip. From the beach to the street, pure JBL sound takes you everywhere.
2002
Awarded at the Oscars
And the Academy Award goes to… JBL takes home not one, but two top honors for technical achievements in loudspeaker tech. Because no story is complete without hearing every laugh, line and lyric in stunning detail.
1996
Sound for Every Journey
What's a drive without a soundtrack? JBL teams up with Toyota so drivers can tune in to unfiltered sound as they hit the road, everywhere it takes them.
1974
The Wall of Sound
Imagine 600 JBL speakers stacked over three stories tall and nearly 100 feet wide. The most powerful system of its day, the Wall of Sound delivers The Grateful Dead's improvised jams—distortion free—for half a mile.
- Photo: Mary Ann Mayer. Licensed under CC
1969
Powering Woodstock
Peace. Love. And 400,000 fans braving rain and mud to come together for the festival of a lifetime. JBL speaker components power performance after performance at Woodstock, one of the most legendary events in live music and counterculture.
1946
Founded by a Maker
It all starts with one man, and a passion for unfiltered sound. Engineer and designer James B. Lansing founds JBL to bring a feels-like-you're-in-the-action experience to movie theaters. And then keeps going.


Built sustainably. For you, our communities, and the planet.
Going Green
Our Mission
Join us in our journey to protect the planet while bringing you true, unfiltered sound.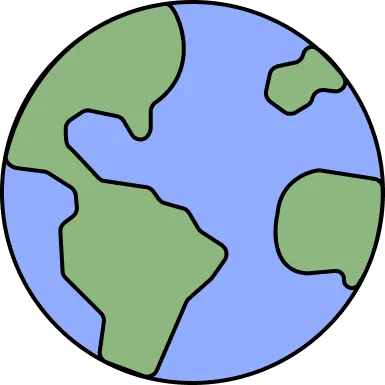 Reducing Our Emissions
Reducing Our Emissions
As a member of RE100.org and The Climate Pledge, we're committed to only using renewable energy by 2030, and becoming carbon neutral by 2040. Transparency is important to us, and we're sharing every step with you through our annual sustainability report — as well as reporting to experts like Ecovadis, CDP and others who are helping us along the way.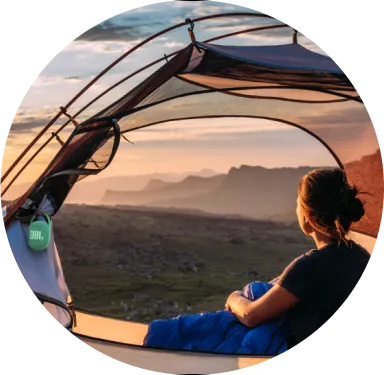 Creating Sustainable
Products & Packaging
Creating Sustainable
Products & Packaging
In 2020, we launched the JBL Flip 5 Eco edition, our first portable Bluetooth speaker made of 90% recycled plastic. In 2022, we expanded our eco-friendly range with the JBL Go 3 Eco, Clip 4 Eco and Flip Essential 2 — built with post-consumer recycled plastic and recycled fabric. Almost all new products feature sustainable packaging, including FSC-certified recycled paper, soy ink printing and zero plastic. Many of our products have been EnergyStar certified.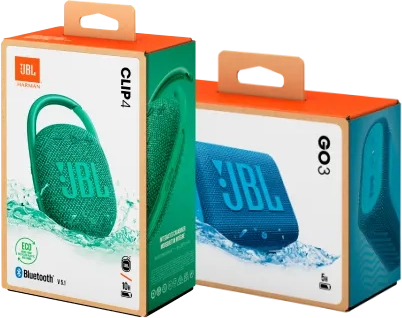 Seeing Progress
And seeing Progress
In 2021 and 2022, we received a silver sustainability rating from Ecovadis for our work to support the environment, sustainable procurement, human rights and ethics. And we're not stopping there.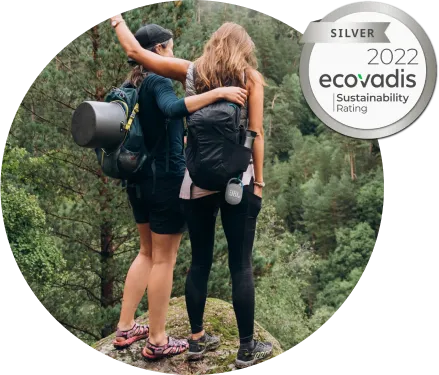 What We Offer
Any way you want to listen, we got you.
Speakers
Bluetooth Speakers
Share more moments with unfiltered sound you can take anywhere.
LEARN MORE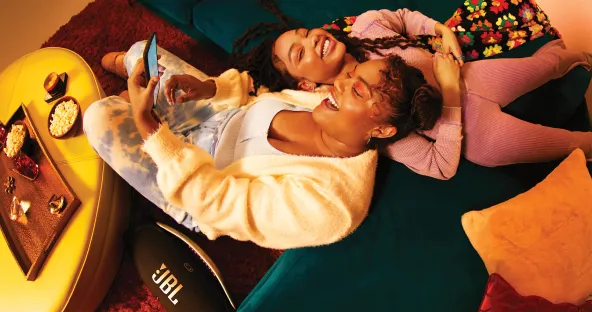 Headphones
Headphones & Earbuds
Keep the party personal with a fresh set of headphones. Whatever your vibe, we've got your perfect fit.
LEARN MORE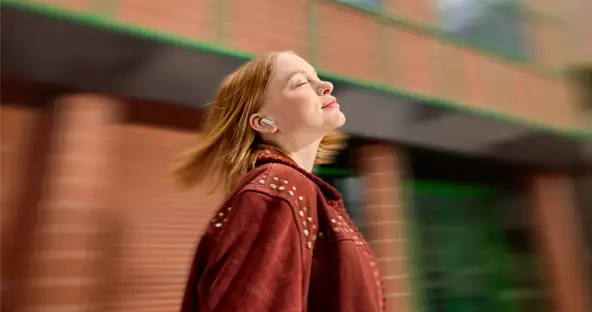 Gaming
Gaming
Dare to dive in with JBL Quantum, player-ready sound that brings every game to life.
LEARN MORE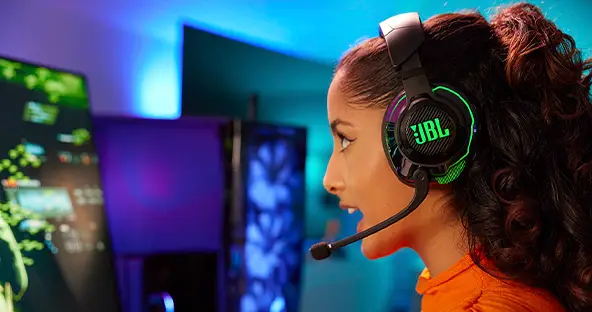 Home
Home Audio
Immerse yourself in your favorite songs, movies, and entertainment in the comfort of your home.
LEARN MORE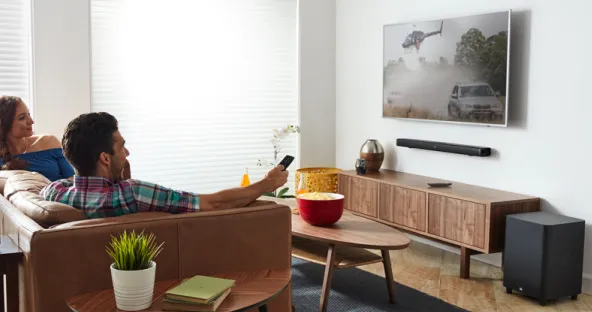 Specialty
Specialty Audio
High-performance premium loudspeakers, including some of our most iconic and architectural designs.
LEARN MORE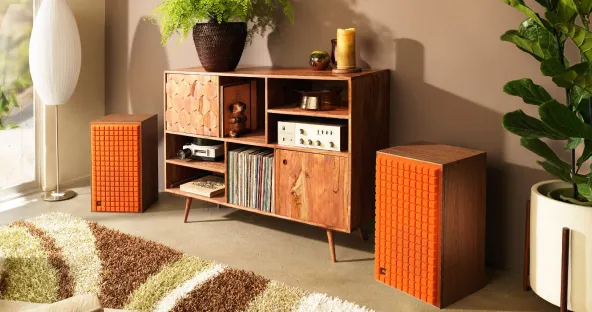 Professional
JBL Professional
World-class audio solutions for creators, fans and installers. Enjoy distortion-free sound that powers professional spaces, from recording studios to concert venues and sports stadiums.
LEARN MORE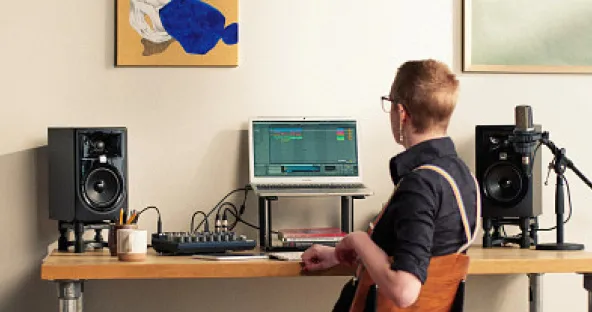 Toyota
JBL In Toyota
Hit the road with Toyota for vivid sound that's been custom tailored to your drive.
LEARN MORE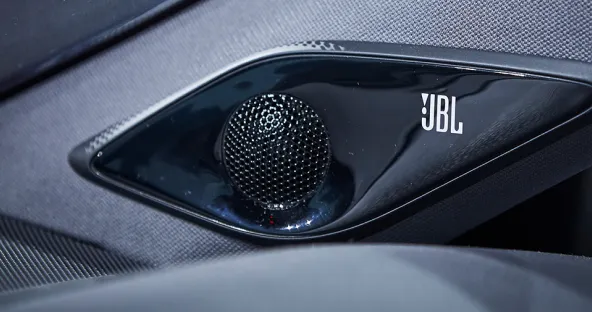 Car
Car Audio
Upgrade your ride with pure JBL sound, and enjoy mile after mile.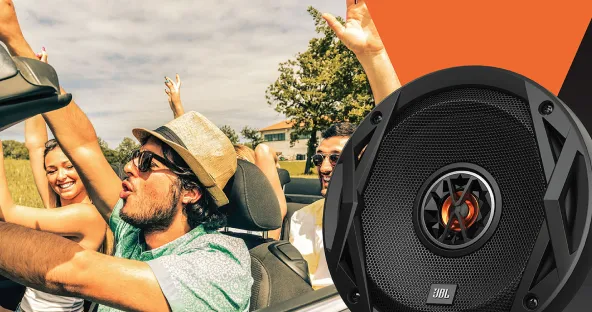 Team JBL
Get to know the voices of JBL's ambassadors: who they are, what they're passionate about and why they decided to become part of #TeamJBL.
LEARN MORE